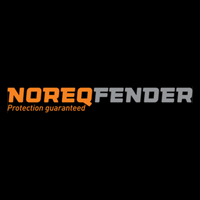 Rope factory G. van der Lee and NoreqFender join forces
8 February 2016
The Dutch company Rope Factory G. van der Lee, a subsidiary of Hendrik Veder Group, is pleased to announce that the company has appointed Norwegian based NoreqFender as the exclusive distributor of G. van der Lee's complete fibre rope product range in the Middle East, Caspian Sea region and Asia. As of 1 January 2016, NoreqFender (part of Harding Safety) will use their local stock points to serve the marine and offshore market with G. van der Lee's first class fibre ropes.
Rope Factory G. van der Lee's Sales Manager, Carine de Weirdt, believes the cooperation is a good fit for both companies: "I am very pleased with this distributor agreement. We will have a mutual benefit in promoting our products in areas where Van der Lee has no direct contacts or representation. NoreqFender can expand their product range and will now be able to offer a full package to their customers."
NoreqFender's Managing Director, Åsmund Lilleaas, added: "This is a perfect match, and an agreement that will be of good value to our customers in the regions covered by this agreement. In Rope Factory G. van der Lee we have found just the partner we wanted: a partner with a first class products and professional skill, service orientation and flexibility. In turn, their excellent rope products will find their way through our international network, offered by our strong sales team. We are really looking forward to starting the sales and marketing activities together."


About NoreqFender
Since 2006, NoreqFender has built a strong brand and today the company is one of the world's leading specialized suppliers of marine fendering products and solutions. With the industry's best fender stock network - featuring stock points in Norway, The Netherlands, Dubai, Singapore and Busan - NoreqFender offers the fastest and most reliable deliveries on a 24/7 basis. The complete package consists of mooring ropes, connecting hardware, STS hoses and fender davits.

About Rope Factory G. van der Lee
G. van der Lee was founded in the 16th century and has been managed by direct descendants of Jan Pietersz van der Lee (1545-1613) ever since. Today the company produces and distributes quality natural and synthetic fibre rope. In the Oudewater factories, fibre rope and high-quality specialised fibre rope is produced, processed and made into final products for companies with special demand for fibre rope, especially in the maritime sector, offshore and industry. G. van der Lee Rope Factory has been a subsidiary of Hendrik Veder Group B.V. since April 2013.
Back