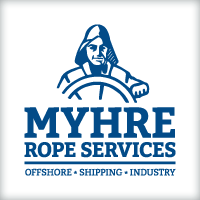 Hendrik Veder Group acquires full ownership of Myhre Rope Services
16 March 2015
Rotterdam, The Netherlands

Hendrik Veder Group has acquired full ownership of Myhre Rope Services, a company which was originally a 50:50 joint venture between Dutch company Hendrik Veder Group and Aberdeen based ATR Group.
After acquiring full ownership of the joint venture, Hendrik Veder Group will re-name the Norwegian company. Its new name will be: Hendrik Veder Group Norway AS, making it a fully integrated business within the parent company Hendrik Veder Group.
Hendrik Veder Group wishes to thank ATR Group for the positive collaboration.
Hendrik Veder Group Norway AS is based in Stavanger, Norway, a strategic location due to its production and storage capacity as well as the availability of local expertise.
About Hendrik Veder Group
Hendrik Veder Group (since 1800) is a leading European player with annual turnover of around €70 million. The company has ten offices in seven European countries and approximately 140 employees who, together, process more than 21 thousands tons of steel wire rope annually. The group operates in the sector of steel wire & fibre ropes and related lifting and towing equipment for offshore and onshore applications. The wide range of products and services of the ISO-9001 certified organisation is accessible to end users in the offshore and maritime sector, as well as trading companies in construction and other industries. Van der Lee Rope Factory is member of Hendrik Veder Group since April 2013.
About Myhre Rope Services AS
Helge R. Myhre established the company in 1935 as a ship chandler in Stavanger. From 1993 to 1998, Helge R. Myhre joined forces with the Tønsberg based company Scanrope under the name Myhre Scanrope. After parting ways with Scanrope in 1998, Myhre Maritime AS was born.
Having operated from several locations in the Stavanger region through the years, Myhre Maritime moved to Bekhuskaien in the central Stavanger harbour area in early 2004. Investments were made in new, heavy wire rope swagers and spooling facilities and the company continued to grow within industry, shipping and offshore with main focus on lifting.
In 2008, Cosalt Plc completed the purchase of Myhre Maritime and the company was named Cosalt Offshore Norway AS. Cosalt Plc sold the shares to NBGI Private Equity in January 2013 and put the company under the flag of the Cosalt Offshore UK based ATR Group. Cosalt Offshore Norway AS was renamed to Myhre Rope Services AS when Hendrik Veder Group and ATR Group established a strategic partnership in December 2013.
Contact Hendrik Veder Group
Mr Berend Reinink
Managing Director
berend.reinink@hendrikvedergroup.com
Contact Myhre Rope Services
Mr Sybren van der Meulen
General Manager a.i.
sybren.vandermeulen@hendrikvedergroup.com
Back