History
For a long time, G. van der Lee Rope Factory was known for being the oldest family business in the Netherlands and this label is still used with pride. Even though we have been part of Hendrik Veder Group since 2013, we are still one of the oldest businesses in the Netherlands and our company, as well as the people who work here, breathe the age-old experience.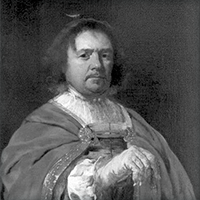 Jan Pietersz
van der Lee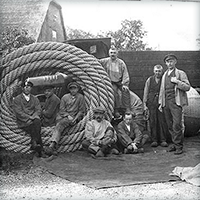 G. van der Lee
Rope Factory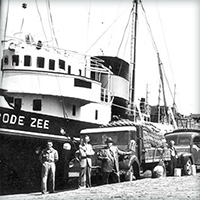 Port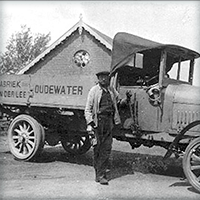 Lorry from
earlier times
Van der Lee was founded in the 16th century and has been managed by direct descendants of Jan Pietersz van der Lee (1545-1613) ever since.
Since it was founded, the factory has been based in the formerly fortified town of Oudewater. From here, the national fleet was supplied with items such as rigging, mooring ropes and nets.
Fibre rope was initially made from conventional natural fibres like flax, hemp, manila and sisal. After 1965, many synthetic fibres as well as other new materials such as nylon, polypropylene, polyester and High Modulus polyethylene were added. Their breaking strength is many times that of natural fibres. However, the demand for natural fibre rope remains big for aesthethics and other special properties.
You can find a comprehensive history on Wikipedia.